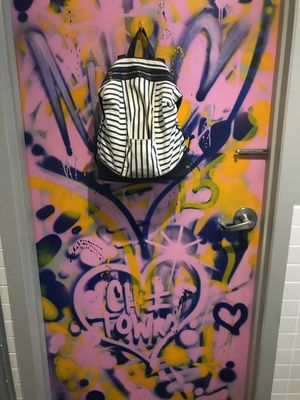 Several years ago, I almost missed out on one of the best friendships of my life simply because she was different than me. On the day we met, we were handcuffed at the wrist on a bus headed to Dayton. I was looking out the window, lost in my head and processing the fact that I would never again see Marysville, Ohio on that side of so much pain, and there she was, boxing my ear with a litany of questions. What kind of music did I listen to and did I like horses? Horses? I had no idea where that one came from, but as a matter of fact, I did. I was fascinated by them. 
We ended up being roommates, as the irony and humor of life often go. In every way obvious to my narrow vision at the time, she couldn't have been more different than me, from her boisterous and energetic personality to her likes and dislikes, or political and spiritual beliefs. 
Despite her disbelief in the God I professed to love and follow, she taught me more about His love than I have ever learned in my all years of sitting in a church pew. 
The more I was willing to sit with her and listen, rather than striving to be heard. The more I learned to sit and eat popcorn while watching some mindless reality tv show together (don't act like you've never indulged). The more I allowed my heart to crack open and receive the gift presented to me, I began to realize that I was the one who had the most to unlearn. 
You don't have to fear someone just because they are different than you. You don't have to hold someone whose beliefs are different than yours at a distance. After all, if you knew the abuse she suffered at the hands of the one who should have nurtured and protected her, then you might understand why it was hard to believe in the unconditional love of the Father. 
There will be a chapter in my book, and I will call it "Diana." And there will never be a time that I will think about her and not feel like I could weep a massive puddle onto the floor. She has loved me so well, and she taught me how to love someone the way God does. Without forethought or condition. 
You can't impact someone's world that you aren't willing to enter. And in the entering, you might find your world changed too.